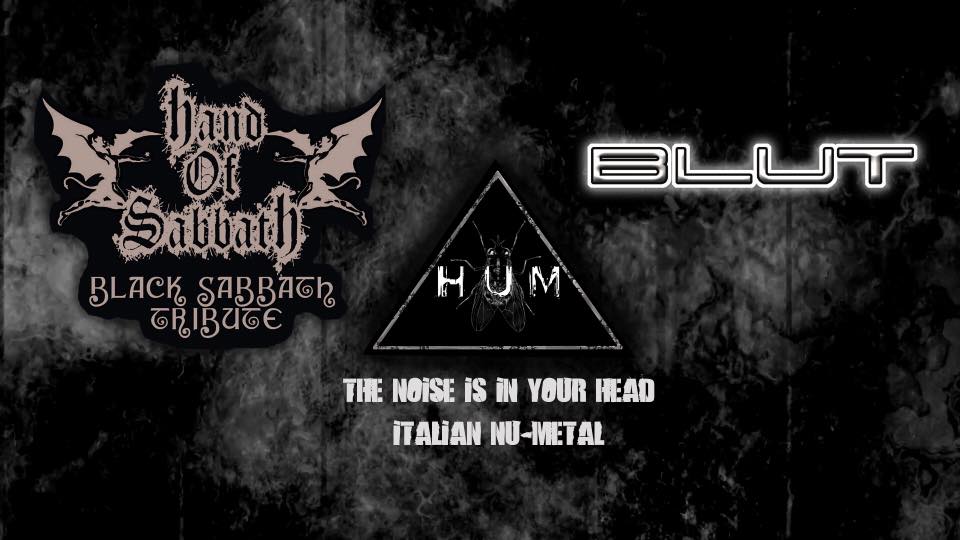 [ENG]
During the patronal festival of Casalvolone organized by the association AL ME 'PAJS, there will be an evening of metal, beer and entertainment.
On the first of september we, Blut, will shake your souls and your brains with our show, then will be the time for THE HUM, Italian nu-metal, the night's ending will be with HAND OF SABBATH Black Sabbath tribute.
Here is the Facebook event:
https://www.facebook.com/events/279639445951001/
Missing to this show would be an unforgivable mistake
#blut #blutlive #1stseptember #live #thehum #thehandofsabbath #casalvolone #whysoserious
[ITA]
Durante la festa patronale di Casalvolone organizzata dall'associazione AL ME 'PAJS, ci sarà una serata di metal, birra e intrattenimento.
Il primo di settembre noi Blut, scuoteremo le vostre anime e il vostro cervello con il nostro spettacolo, quindi sarà la volta dei THE HUM, il nu-metal italiano, il finale della serata sarà con HAND OF SABBATH, tributo ai Black Sabbath.
Eccovi l'evento Facebook:
https://www.facebook.com/events/279639445951001/
Mancare a questo spettacolo sarebbe un errore imperdonabile
#blut #blutlive #1stseptember #live #thehum #thehandofsabbath #casalvolone #whysoserious