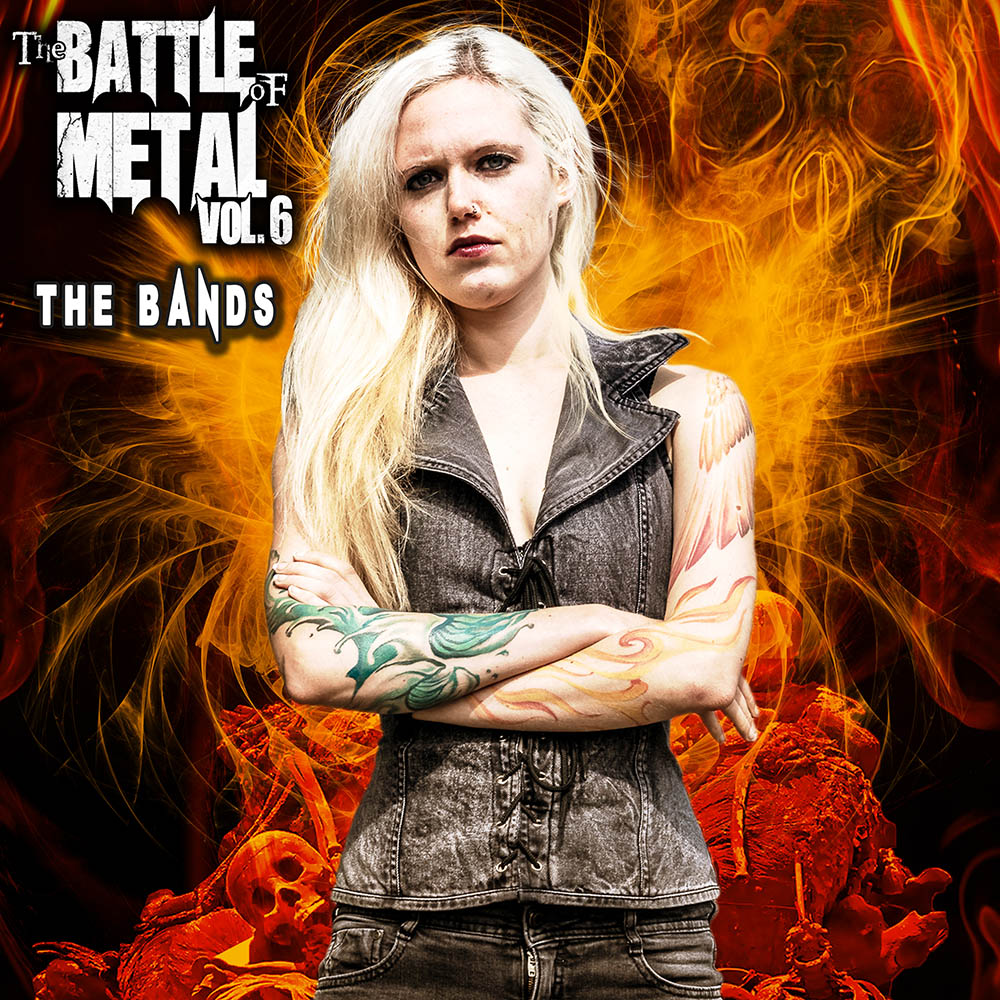 Photo by https://www.facebook.com/ClaudiaChiodiPhotography / Model: Leo Dowidat
[ENG]
Dear Blut friends below is the press release of the darktunes music group that concerns us:
Dear metalheads, after very long listening sessions, we've finally picked the top 50 songs out! We received more than 500 songs from all over the world, so it was very hard to choose the best songs… Thank you to all the bands for sending us their songs! Don't be sad if you didn't make it now, try again for the next darkTunes compilation.
And the winners are…
A Journey Within + Abnormal End + Amore Ad Lunam + Apryl + Auger + Blut + Boars + Breed Machine + Cernunnos + Chabtan + Crayven + Crusher + Darkcell + Dawn of Eternity + Don't Drop The Sword + Dunkelnacht + Dust In Mind + Eigenraum + Fall Of Death + Fallcie + Fourth Circle + Gaslarm + Incordia + IndreamS + Jaïl + Kryos + Latex + Logical Terror + Memories Of A Dead Man + Moonlight Asylum + No Joke + Red Masquerade + Rescue Rapunzel + Richtwerk + Samarah + Sickret + Smash Hit Combo + Sober Truth + St Zion + Stoneman + Sun Of Dead + The Autist + The Black Capes + The Black Russian's + The Silverblack + Three Nil Three + Traitor feat. Gus Drax (Suicidal Angels, Sunburst) + Tunz Tunz + Way Of Changes + Wulfpäck
Congratulations to these 50 kick-ass metal bands! Let's bang our heads on June 14th. 2019 with THE BATTLE OF METAL VOL.6
Get THE BATTLE OF METAL VOL.6 for a low preorder price and get 7 songs as instant gratification download before the release date (June 14th. 2019) here: ► http://smarturl.it/tbom6
#blut #darktunesmusicgroup #claudiachiodi #compilation #metalbattlevol6 #hereweare #theboysarebackintown #wendigo #windego #followus #whysoserious #bestof500bands
[ITA]

Cari amici di Blut qui di seguito il comunicato stampa della DarkTunes music group che ci concerne:

Cari metallari, dopo lunghe sessioni di ascolto, abbiamo finalmente selezionato le prime 50 canzoni! Abbiamo ricevuto più di 500 canzoni da tutto il mondo, quindi è stato molto difficile scegliere le migliori canzoni … Grazie a tutti i gruppi per averci inviato le loro canzoni! Non essere triste se non l'hai fatto ora, prova ancora per la prossima compilation di DarkTunes.
E i vincitori sono…
A Journey Within + Abnormal End + Amore Ad Lunam + Apryl + Auger + Blut + Boars + Breed Machine + Cernunnos + Chabtan + Crayven + Crusher + Darkcell + Dawn of Eternity + Don't Drop The Sword + Dunkelnacht + Dust In Mind + Eigenraum + Fall Of Death + Fallcie + Fourth Circle + Gaslarm + Incordia + IndreamS + Jaïl + Kryos + Latex + Logical Terror + Memories Of A Dead Man + Moonlight Asylum + No Joke + Red Masquerade + Rescue Rapunzel + Richtwerk + Samarah + Sickret + Smash Hit Combo + Sober Truth + St Zion + Stoneman + Sun Of Dead + The Autist + The Black Capes + The Black Russian's + The Silverblack + Three Nil Three + Traitor feat. Gus Drax (Suicidal Angels, Sunburst) + Tunz Tunz + Way Of Changes + Wulfpäck
Congratulazioni a queste 50 band metal kick-ass! Scuotiamoci dalle nostre teste il 14 giugno. 2019 con THE BATTLE OF METAL VOL.6
E' possibile scaricare THE BATTLE OF METAL VOL.6 per un prezzo più basso col preorder e ottieni 7 brani come download immediato prima della data di uscita (14 giugno 2019) a questo link: ► http://smarturl.it/tbom6

#blut #darktunesmusicgroup #claudiachiodi #claudiachiodiphotographer #compilation #metalbattlevol6 #hereweare #theboysarebackintown #wendigo #windego #followus #whysoserious #bestof500bands #preorder