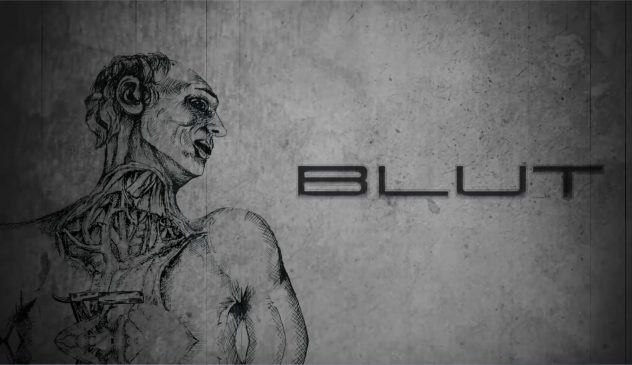 Hallo Blut friends, we have a big news.
We are back with a new official lyric video.
Taken from our latest release "Inside My Mind Part II", the track "Ekbom" will come out on 15th December and features some images taken from the illnes descripted in to the song.
Check our and Sliptrick's Youtube channel
https://www.youtube.com/channel/UCGuOtWI69K-ixCW4RdgC__w
https://www.youtube.com/channel/UCXC4F25o_9QLCCY0q15wY8g
Inside My Mind (Part II) | Released worldwide via Sliptrick Records and AUSR Secret Sound records on May 18th
Blut are:
Alessandro Schümperlin – Vocals/backing vocals/Programming
Marika Vanni – Vocals/Backing vocals
Valentina Carlone – Performer
Fabio Attacco – Bass/backing vocals
#blut #ekbom #sliptrickrecords #ausr #lyricvideo #lyrics #insidemymindpartII #news #youtube
ITA Version
Hallo amici di Blut, abbiamo una grossa news.
Siamo di nuovo qui con un nuovo lyric video.
Questo lyric video è preso dal nostro ultimo lavoro "Inside My Mind Part II", la canzone è "Ekbom" uscirà il 15 Dicembre e conterrà alcune immagini che descrivono la malattia trattata nella canzone.
Controllate il canale Youtube nostro e di Sliptrick Records
https://www.youtube.com/channel/UCGuOtWI69K-ixCW4RdgC__w
https://www.youtube.com/channel/UCXC4F25o_9QLCCY0q15wY8g
Inside My Mind Part II | uscita per tutto il mondo via Sliptrick Records e AUSR Secret Sound records dal 18 maggio
Blut sono:
Alessandro Schümperlin – Vocals/backing vocals/Programming
Marika Vanni – Vocals/Backing vocals
Valentina Carlone – Performer
Fabio Attacco – Bass/backing vocals
#blut #ekbom #sliptrickrecords #ausr #lyricvideo #lyrics #insidemymindpartII #news #youtube